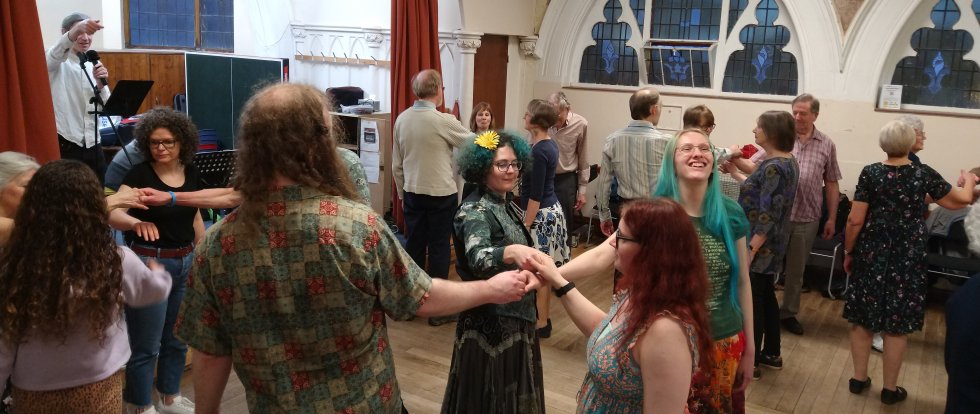 Harrogate Contra Dance
started in April 2023, bringing American contra dance to Harrogate in North Yorkshire for possibly the first time.
Contra dancing is the American equivalent of our own English ceilidh or barn dance.
It is an enjoyable, sociable dance that everyone can join in. Danced in long lines of couples, Contra dancing is known for its interesting patterns, great music and friendly atmosphere. There is fantasic live music and an experienced caller to teach the dances. All are welcome, it is family friendly, and no experience necessary. Come along and give it a go! Bring your own drinks.
We run a regular programme of dances - usually two a year in April and September.
Visit our events page for details of the next event.
Full details of the venue with directions here.